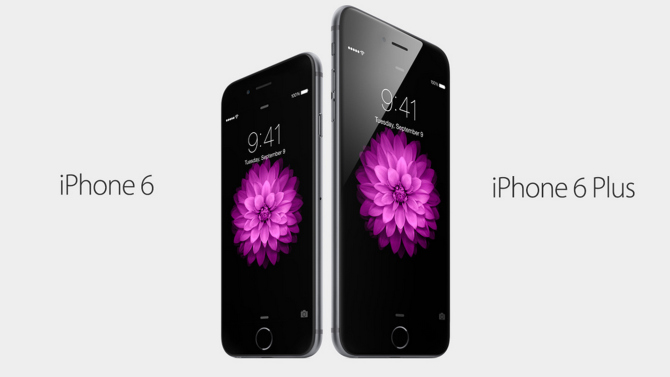 On September 9, 2014, Apple finally revealed their latest products and technophiles were looking forward to the latest iPhone models; the iPhone 6 and its twin iPhone 6 Plus.  These two new products were subject of speculation for the past few months.  The rumours were finally answered and the audience were not disappointed.  The official release of new generation of gadgets from Apple is a dream come true for their loyal customers who have been waiting for large screen iPhones.
Vital Features You Need to Know
Screen Size and Image Quality
Definitely, these are larger than predecessors, the iPhone 5 or even the 5s.  The iPhone 6 has a screen size of 4.7 inch with a resolution of 1334×750 which Apple describes as Retina HD.   It simply means that resolution is very impressive at more than 720p HD that will make pixels out of sight from the naked eye.  Now, if you want to be more impressed; the iPhone 6 Plus is for you; plus means power features.   Its screen size dwarfs even the iPhone 6 at 5.5 inches. It is touch screen, features full HD, and with higher pixels per inch (ppi). The screening of videos, games, images, and apps has never been this more detailed.
Processor
Both iPhone 6 and iPhone 6 Plus are embedded with the latest A8 microprocessor that has a 50% more power saving than the previous chips. These also have bigger batteries, making listeners able to play non-stop music for 50 hours, with the iPhone 6 Plus surviving for 80 hours.  Talking time will last for 14 hours with the iPhone 6 and 24 hours for the iPhone 6 Plus.
Memory Storage
These two are not only big in size and processing power, the storage options are even bigger, coming up at 128 GB for both iPhone 6 models.  That is twice the size of its predecessor. Some interesting features such as:
Correct reading of battery meter. No more guessing if power is still up or nearly down.
User style detection. Instead of suggesting incomprehensible words, it will suggest words users frequently use.
Active action on notification. You do not have to close one browser to go to an app and respond to incoming messages.
More interactive music playing. Auto song identification.
Universal remote. You do not need to buy a separate remote to synchronise and activate electronic gadgets at home like the Apple TV, Xbox, and a Mac computer.
Apple Pay
Cash less society has become another tool to make it convenient for users to shop without bringing credit cards and extra cash.  Both new iPhone models can be used as a payment device as they have near field communication sticker (NFC) that allows two devices to communicate with each other wirelessly, provided that both are within right proximity.  Just simply load your credit card details into the Apple Pay app. Once you buy something, just select Apple Pay. Authentication is done through finger scanning which is located at the Home Button in both devices.
The Verdict
As of this time, it is estimated that pre-selling of iPhone 6 and iPhone 6 Plus will reach 80 million units.  There is a lot of pent up demand from existing Apple customers that are waiting for these new generation devices.