Why do you need to do it yourself when your iPhone, iPod, or iPad crashes?  Isn't it risky? These are just some simple questions that users want answers for.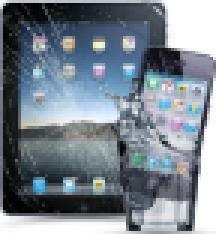 There are several benefits when you can fix iOS gadgets without the help of technicians or manufacturer service centers.  First, it can mean a lot of savings for you. It is quite expensive especially when you send your gadget for repair to the manufacturer.  Second, it can avoid you being dependent or at the mercy of others each time you have problems with your gadgets when it is only as simple as crashes.  Third, it can become a possible income generating activity for you when you have acquired skills including repairing iOS gadgets.
Gadget Crashing
One of the most common issues with iOS gadgets is crashes. It cannot be helped that the frequency of facing this issue is sometimes very often.  It is frustrating indeed that after spending so much money to repair it, the problem reappears. Sometimes, the solution needs more than rebooting and uninstalling apps.  Thus, acquiring knowledge and skills on crash repairs is important. But before you start attempting DIY repairs, here are 5 conditions you need to meet:
First, you have to check if your unit is out of warranty or you have already fulfilled all lock in conditions with your provider in order to self repair the gadget. You do not want to at risk your iPhone, iPod, or iPad when warranty is voided.  Remember that you still have several benefits if warranty is valid such as free check-up and free repairs on some issues.
Of course, you have to study this skill either by going to trade or technical schools or reading on available materials if you have electronic background.  Being able to handle all sorts of problems with regards to iOS gadgets and being successful with it takes a lot of practice and of course extra units for you to tinker.
Focus your learning on Apple technology as there are plenty of alert systems that are embedded in their products.  For example, backing up files through iTunes may require some numbers from the unit which need to be inputted before you can proceed with repairs.
You have to have all materials, equipment, and tools necessary for repair.  Your repair kit must include the following:  Electronic Safety Device (ESD), Spudger, Screwdrivers, Opening Tools for Plastic, Heat or Drying Gun, Magnetizer and Demagnitizer, Tools for Pick Up, Lamp with Magnifying Glass, and Magnetic Mat.
You also need industry certification if you want to make a career out of this acquired skill.  You need to offer your potential clients the confidence that you are skilful when it comes to iOS repairs including getting Apple certification or any other relevant certificate.
Indeed, DIY on iOS gadgets is never easy.  It takes time to learn being skilled at it.  You must have patience in uncovering complexities on repairing iPhone, iPad, and iPod units.